Max Q
Jonny Quest meets Speed Racer.
Synopsis: The International Prototype Vehicle Association (IPVA) is the hottest sports league of the near future. Racers compete in every imaginable style of high-concept transportation (e.g., on-road, off-road, motocross, watercraft, submersibles, aircraft, sub-orbital planes and spacecraft, gliders) in every imaginable location (e.g., racetracks, city streets, jungles, deserts, oceans, subterranean rivers, around the moon and back). Hammer Family Racing is one of three remaining family-owned IPVA race teams, and, when their driver is poached by a corporate competitor before a major race, they hire amateur proto-racer Bryan "Risk" Daley. Joining Daley is a twelve-year-old engineering genius and chick-magnet who goes by the name Max Q.
Genre: Family Action / Adventure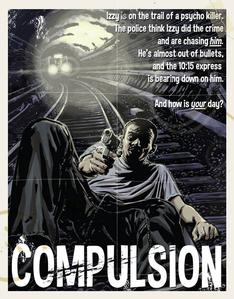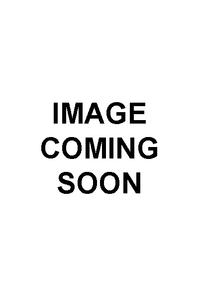 COMPULSION
It's in the blood.
Synopsis: In the vein of The Fugitive but in a gritty Hispanic urban setting. 1995. Chicago. Israel Sanchez is a devoted father to 5-year old Anita and partner to longtime love, Josefina. When they are viciously gunned down, this former gangbanger who has turned his life around now turns to his old gang, Diablos Negro for help. The Diablos Negro are run by his brother, Romero. Even though he turned his back on that way of life Izzy will stop at nothing to bring the killer of the two most important people in his life to justice. Street justice. An eye for an eye. Problem is, the police think Izzy is the killer and, worse, Jo and Anita are very much alive. COMPULSION is the story of ordinary people pushed to extraordinary lengths to get what they want. It's the story of a man so bent on vengeance that he can't see the truth until it's too late.
Genre: Action / Crime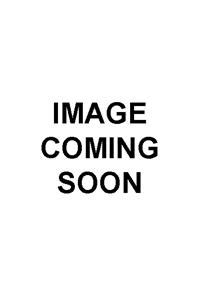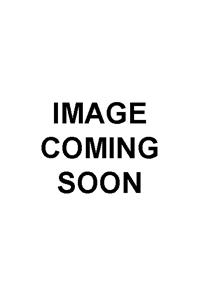 KING OF THE DEAD
He's ancient. We're history.
Synopsis: The workers at a museum must try to survive the night after the insane staff archaeologist unleashes the spirit of an evil, 5,000-year-old Egyptian sorcerer from a mummy. Now it's up to Rahim, the museum's security guard, and his terrified co-workers to send the spirit and its demonic minons back to the realm of the dead. As the corpses pile up and madness takes hold, it becomes clear that - in order to defeat their godlike enemy - several of them will have to make a dreadful sacrifice. What begins as a fairly standard 'slasher' becomes a blood-drenched meditation on life, death, good, evil, honor, friendship, love, sex, magic, science, religion and everything (with plenty of disembowelments and decapitations along the way, to keep the horror hounds happy).
Genre: Horror / Action / Comedy
FOOD WORLD
It's a food fight - to the death!
Synopsis: In a surreal alternative universe where rival restaurant owners battle each other kung-fu style, a young culinary student must avenge the murder of his father, the Burrito King, at the hands of a psychotic fast-food mascot. Quite possibly the world's first "kung food" film, FOOD WORLD tells a familiar tale in a far-out world where restaurateurs battle for supremacy. Its characters wield spoons and spatulas (but, oddly, never knives) in bloody martial arts battles, during which food itself can become a deadly weapon. Topped off with musical numbers and a love story, FOOD WORLD has all the ingredients for an instant cult classic.
Genre: Comedy / Action
Scripts from Writer/Director Emil Hyde, Raphael Nieves,

Steve Phillips Jones
MR. ROBOTO

"For Sale: Evil Robots. No Refunds."

Synopsis: A sleazy used robot salesman travels the galaxy, selling defective droids to any sucker willing to pay. But when he unwittingly unloads an army of evil assassin robots on some farmers desperate for help, it will take more than a refund to set things right. An irreverent homage to ICE PIRATES, THE LAST STARFIGHTER, BUCK ROGERS and every other B-list 70s/80s space adventure that wasn't part of a certain famous trilogy, MR. ROBOTO twists the genre for a new generation, both skewering and celebrating everything that made those movies awesome in the first place.

Genre: Sci Fi / Action / Comedy

THE LANDLORD

Reading the fine print just might save your life!

Synopsis: The Landlord follows a young slacker who inherits a demon-infested apartment building from his devil-worshipping parents. He discovers along with the apartment building his job is now finding new tenants for the demons to devour and cleaning up the mess when they're done. However, the status quo is upset when an attractive young woman named Donna moves into Tyler's building. And he wishes the same fate not to happen to her.

Genre: Horror / Comedy

TO KILL FOR

How many would you kill to save the one you love?

Synopsis: An archaeologist who lost her family in a car crash acquires a demon-cursed dagger that will raise one person you love from the dead for every four people you kill. Mixing the brutality and gore of a Halloween-style slasher with a smart, morally ambiguous story worthy of The Twilight Zone, To Kill For blurs the lines between victim and killer, leaving viewers wondering what they would do while pushing its simple premise towards a blood-drenched conclusion.

Genre: Horror / Supernatural Thriller

FRANKENCOP

Back from the grave, back on the beat.

Synopsis: A mad scientist steals corpses from a crime scene for his own devilish experiments, a recently dead undercover cop from a bust gone wrong wakes up in the body of a criminal. With the help of a necrophile morgue technician, Frankencop now seeks revenge on the gangsters who killed him, while running from the police, who blame him (or rather the body he inhibits) for his own murder.

Genre: Horror / Action

HAZMAT

The end is coming… on eighteen wheels.

Synopsis: A trucker, desperate for cash, agrees to haul off some mysterious, green slime that an oil company discovered on an Indian reservation. But as he makes his way to the dump site, he finds out – the hard way – that the slime is actually an evil creature from outer space, with the ability to possess anyone who touches it. Mixing classic 50s horror, 80s style sci-fi action, and a very modern, very dark sense of humor, Hazmat is an offbeat thriller in the vein of They Live and Repo Man, with just a hint of Smokey & The Bandit.

Genre: Horror / Action / Comedy

THE DOG CAGE

He used to lock the monsters up, until they locked him up.

Synopsis: Set in a world where the existence of vampires, werewolves, and zombies is an everyday fact of life, The Dog Cage follows a cop on the police department's "transhuman control" squad who, after getting bitten by a werewolf during a raid, is committed to a state-run asylum for monsters . Featuring over-the-top action and sly satire, The Dog Cage mixes crime movies and classic monsters to create a world both familiar and strange.

Genre: Horror / Action / Comedy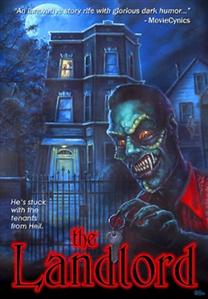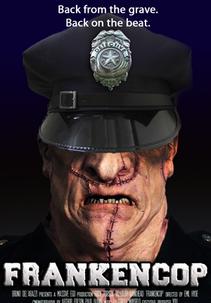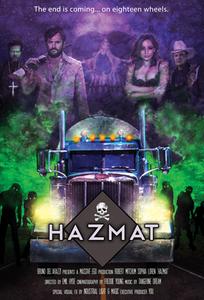 Completed Feature Film Scripts
Full scripts for these titles available upon request.